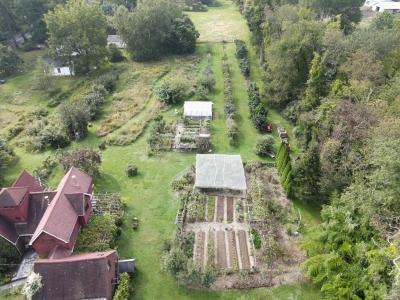 Not a Research Station, but I do Test
It seems that every couple of years or so, some kind gardener offers me seeds, plants, or just a recommendation for the best-tasting, earliest ripening, or longest keeping tomato. I'm appreciative, but these days usually refuse the offer or ignore the recommendation.
True, In addition to providing a year 'round supply of fruits and vegetables, my farmden provides a testing ground for innovative techniques in growing fruits and vegetables, and provides a site for workshops and training. All this would surely include trying out new kinds and varieties of fruits and vegetables.
But I want to avoid having my plantings become like those described by Charles Dudley Warner in his 1887 classic My Summer in the Garden: "I have seen gardens which were all experiment, given over to every new thing, and which produced little or nothing to the owners, except the pleasure of expectation."
Still, …