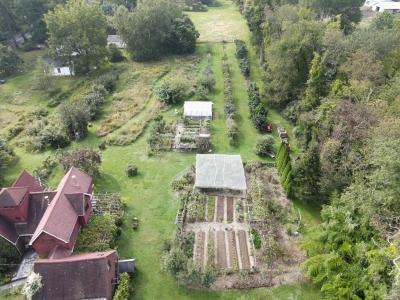 Soil That is Too Good?
 I don't expect to elicit much sympathy from moaning about the problem with my soil here on the farmden; the problem is that it's too good. Wait! Don't roll your eyes or, worse, stop reading. Allow me to present my case.
The setting: A valley cut through with a small river (the Wallkill River) in New York's Hudson Valley. River bottom soil, specifically young alluvial soil, rich in nutrients, a silty clay loam with perfect drainage. Also naturally rich in nutrients. No rocks.
So what's the problem? One problem is too much growth from plants that I'm not cultivating — weeds, everything from stilt grass and garlic mustard to wild blackberries and poison ivy to ash and cherry trees. Every minute of every day they are making the most of this rich ground and trying to insinuate themselves into my plantings. They creep into the edges of the …